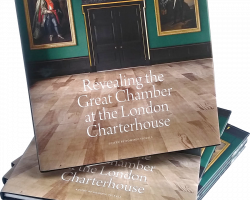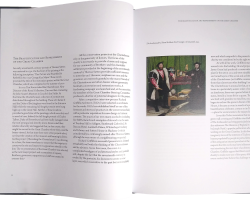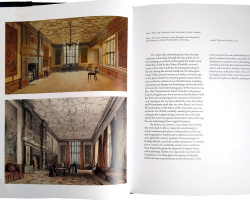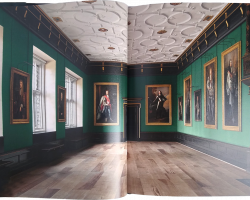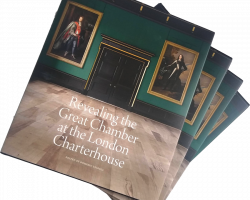 Revealing the Great Chamber at the London Charterhouse
£22.00
The Great Chamber has played host to grand royal occasions and was the backdrop to decades of Tudor plotting and intrigue. It is the only Tudor great chamber to survive in London and remains the jewel in the crown of this ancient historic site. The refurbishment of the Great Chamber is the first since the 1950s and was conceived and carried out with our vast wealth, the vital support of the National Lottery Heritage Fund and our generous donors.
During the second world war, the Great Chamber was gutted by an incendiary bomb. Repairs by architects John Seely and Paul Paget remodelled the room's proportions and redecorated to suit 1950s taste. The 2020 scheme has been drawn up by conservation architect Richard Griffiths. The aim is to create an inspiring space which reflects the room's rich history but which also meets today's environmental standards. The wood panelling in the far alcove is new and evokes the room's original Tudor appearance. Here, the Duke of Norfolk's plasterwork ceiling survives with least alteration. The painted fireplace has been restored to its 17th century appearance. The walls are now lined with green moiré silk, a sympathetic setting for the recently conserved paintings. 
Find out more about how the room was transformed, discover the stories behind the portraits and learn about the creation of a brand new majestic portrait of Queen Elizabeth I, all in this stunning new publication!